Overview:
In order to assist with debugging a running application, the console window offers the ability to watch the Linux journal for that application from within OpenPV Toolkit.
Before beginning this process:
Load an application onto the display.
Verify the display is connected and the application is shown in the bottom bar.
Open the Console and Journal:
Click Console in the main toolbar. (1)
Click Watch Application to watch the journal entries for that application. (2)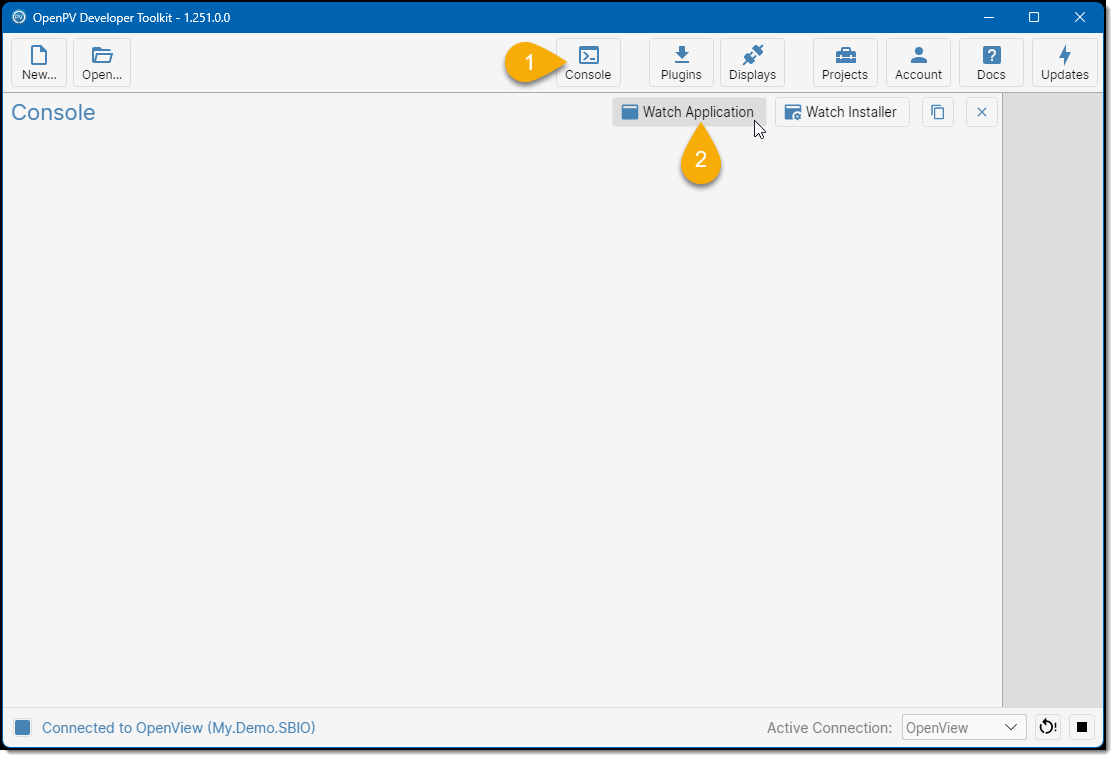 New Application Activity will Appear:
Upon clicking the Watch Application button, log messages will begin appearing.
For example, when using the Storyboard SBIO demo, navigating to the WiFi screen and connecting to a wireless network will cause new networking log messagess to appear.
Click Cancel to close the journal window.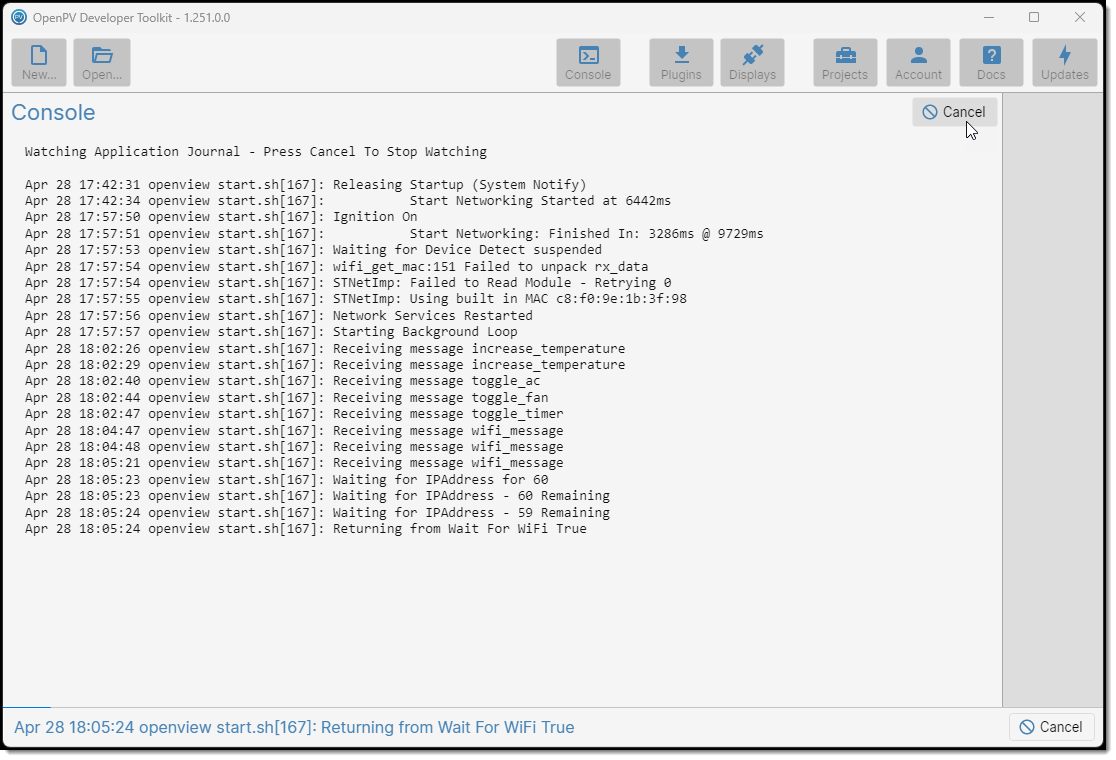 After clicking Cancel to stop watching the journal, the entire contents can by placed on the clipboard by clicking the copy icon. (1)
When done with the log messages, close the window by clicking the X in the upper right corner of the console window. (2)