A uControl™ series controller is programmed directly from ACE Software over the CAN bus using an E-Com USB to CAN adapter. All that is needed is the CAN connection and power on connector J1-B.
Hardware Required
Programming Kit P/N 58700011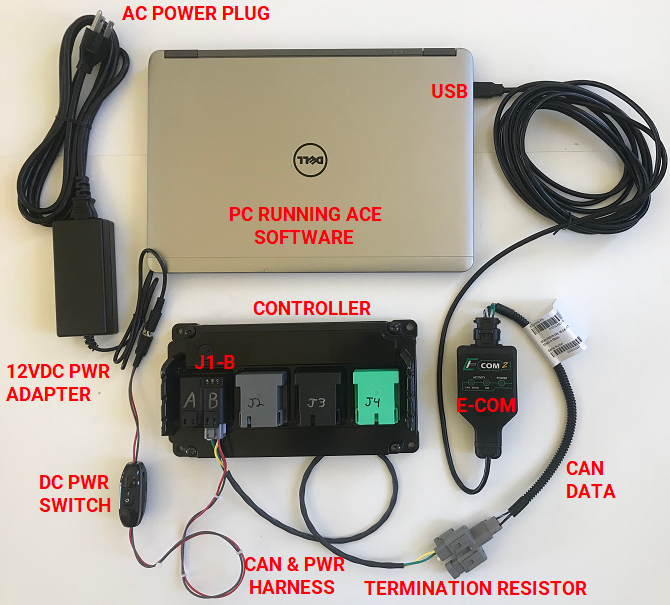 The kit contains the following components:
ECOM Cable P/N E2046014B
12Vdc power Adapter
CAN & PWR Harness with 120 ohm Terminating Resistor
E-COM Cable Driver
In order for the ECOM cable to work you must install its driver first. Download ECOM Driver
Connecting to the Controller
To program the Controller all that is needed is power on connector J1-B and a connection between the ECOM cable and CAN port 1. The programming kit will be plug and play. If you are making your own harness follow the pinout shown below.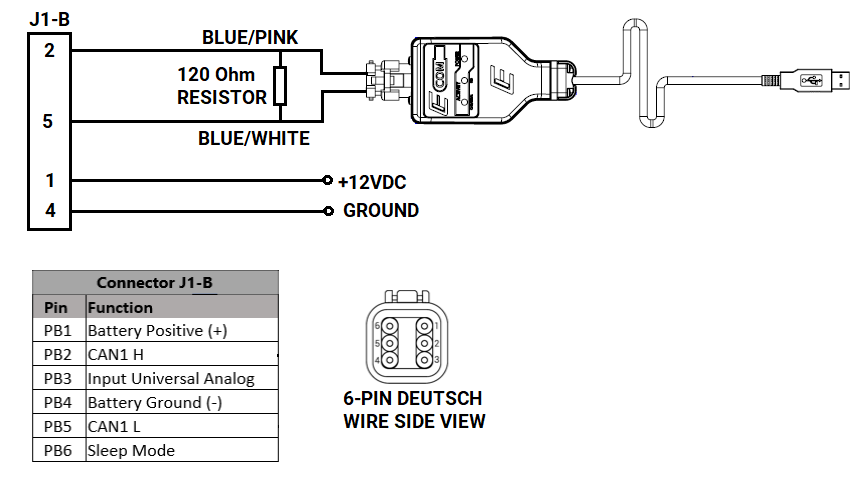 Programming the Controller
Turn Power on - the red LED will be on solid when new and has not been programmed or flashing if already has an application
Generate the application in ACE Software
Push the application from ACE Software to the controller - Red, Blue, and White LED's will be on solid
Red LED will resume flashing when complete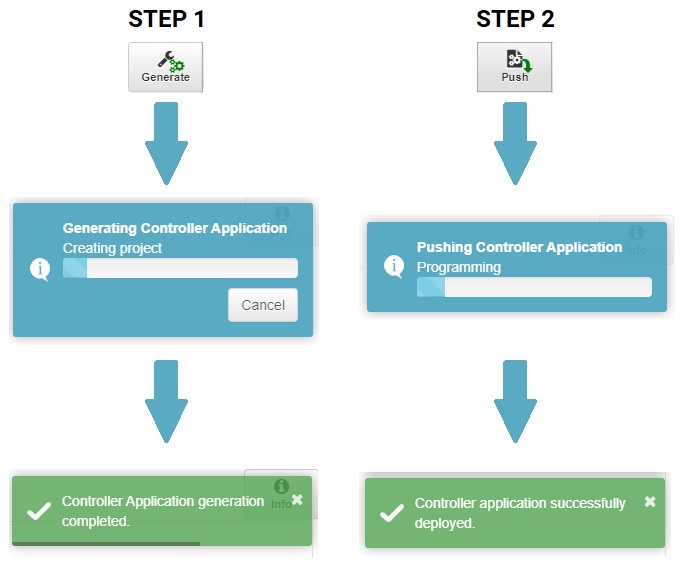 Troubleshooting
For help with the ECOM Cable click here.
All three LED's are on - in bootblock mode, push a new application from ACE
Red LED is on solid - needs to have an application pushed from ACE