Update September 2022:
Due to an unexpected discontinuation of the ATEX casing, the 20.SS is regrettably no longer available. Please contact the ECUK sales and support team should you require assistance.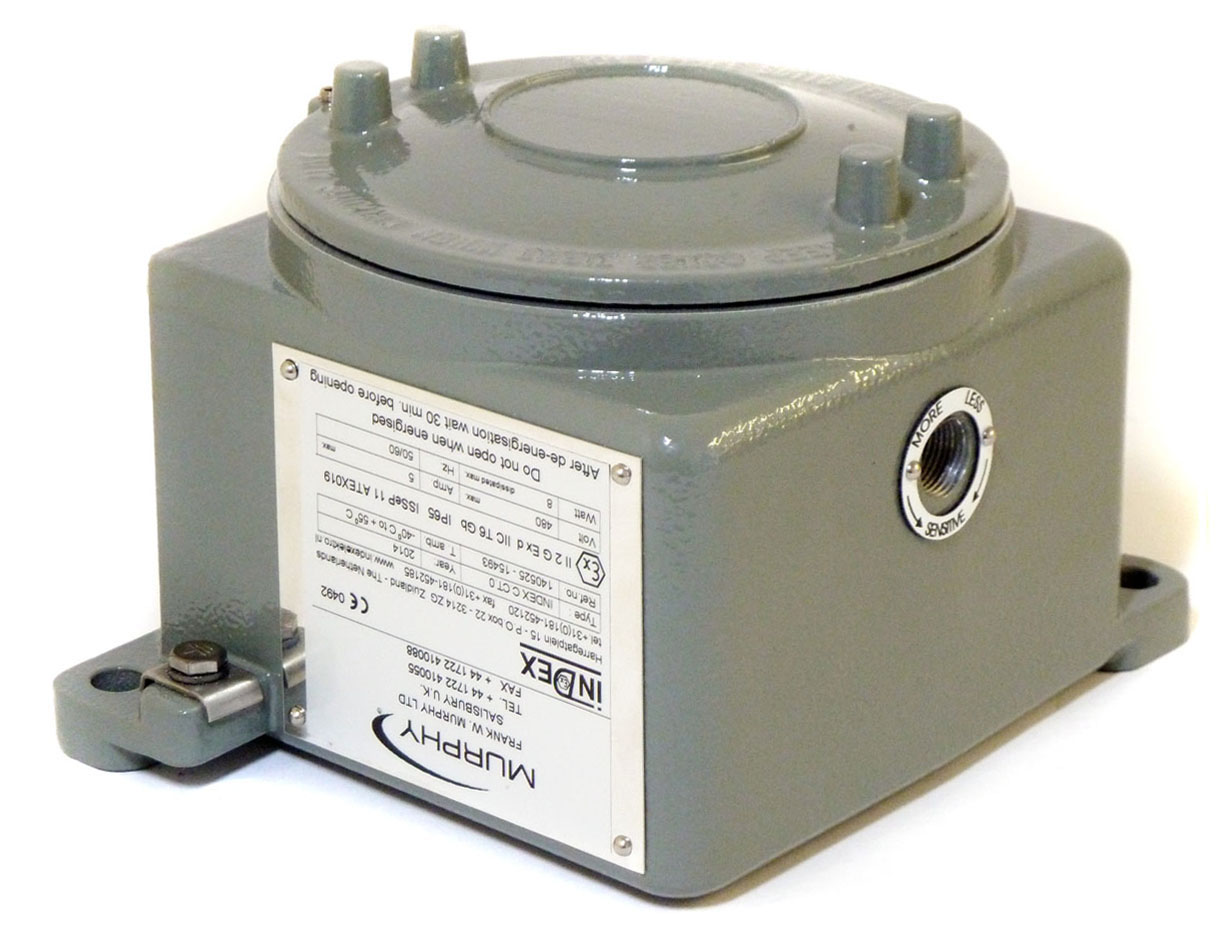 The 20.SS is an electromechanical device designed to protect equipment from damaging shock or vibration. The sensitive mechanism detects excessive shock and shuts down the equipment before further damage occurs.
20.SS shockswitches are housed in an ATEX certified enclosure, suitable for use in hazardous area applications.
Features:
Shock and vibration protection
Adjustable sensitivity, 0 - 7g
Hazardous area, flame-proof case, certified to
ATEX Ex II 2 G / Ex d IIC T6 Gb
Optional space heater, 24 VDC, 115 VAC or 240 VAC
Literature:
For more information about this product, you can view the related literature here: