What open source software is used, and how can a list of versions and licenses be accessed?
Each release of OpenPV Developer Toolkit will have a different set of software and/or versions.
To see the full list for a specific installed version of OpenPV, click Account in the main toolbar and go to the About OpenPV tab.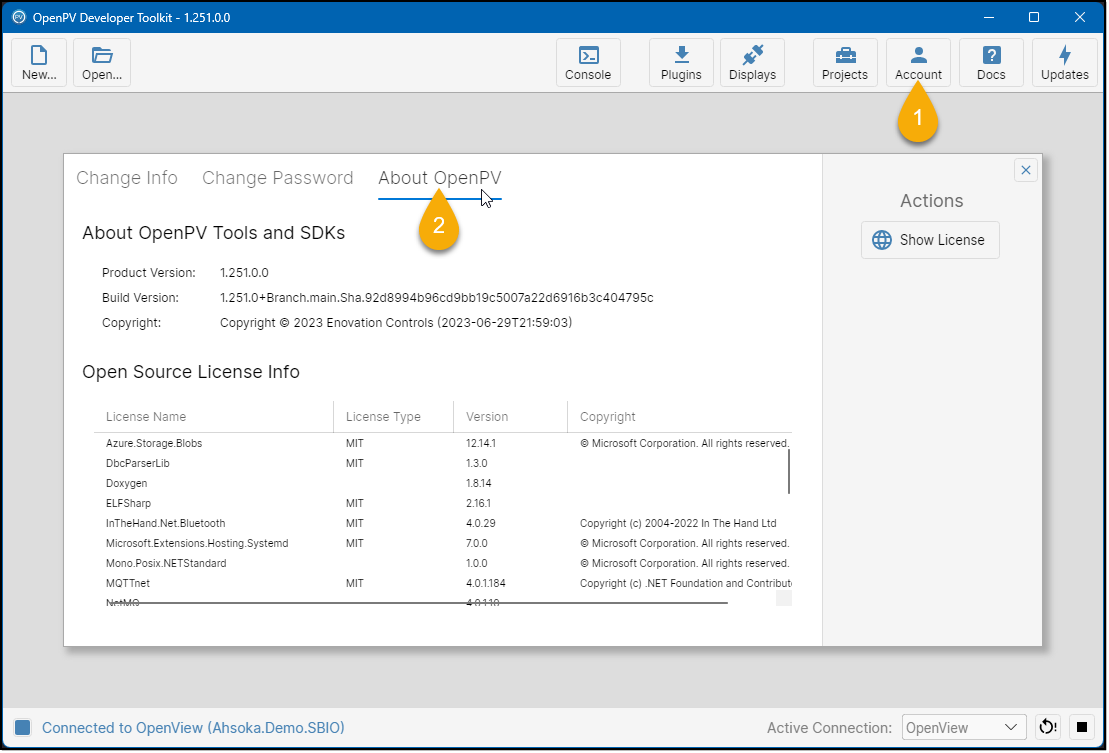 Specific license information can be seen by highlighting the item in the bottom pane and clicking Show License in the right pane.
Which Linux build system is used?
YOCTO based Build System (Kirstone).
Which kernel version is used?
Yocto Kirkstone Kernal 5.15 as of March 2023.
Which version of Qt is supported?
Qt 5.1.2  -  Qt 6 support is currently being considered.