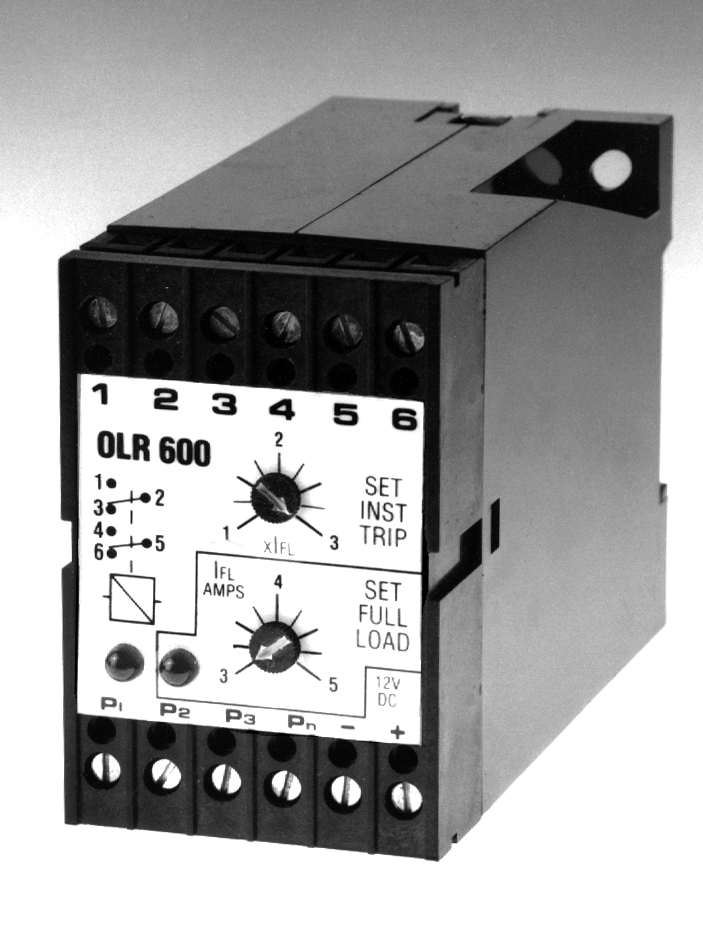 A discontinued range of AC over current relays for use with remotely connected 5 Amp current transformers. The OLR600 series was designed for diesel generator AC overload protection, with an IDMT response (trip time inversely related to over current levels). Units were powered from either 12V or 24V DC auxillary supply, and housed in a DIN-rail/surface mount case. No direct Murphy equivalent.
Models included:
OLR600:
For 3-phase systems with star-connected current transformers. Sales bulletin (ms6262)
OLR601:
Non-standard variant for a single-phase current transformer.
OLR605:
For 3-phase systems with delta-connected current transformers. Sales bulletin (ms6305)
See also:
UVR/OVR/CVR/PFR/POR series AC voltage relays
UFR/OFR series AC frequency relays