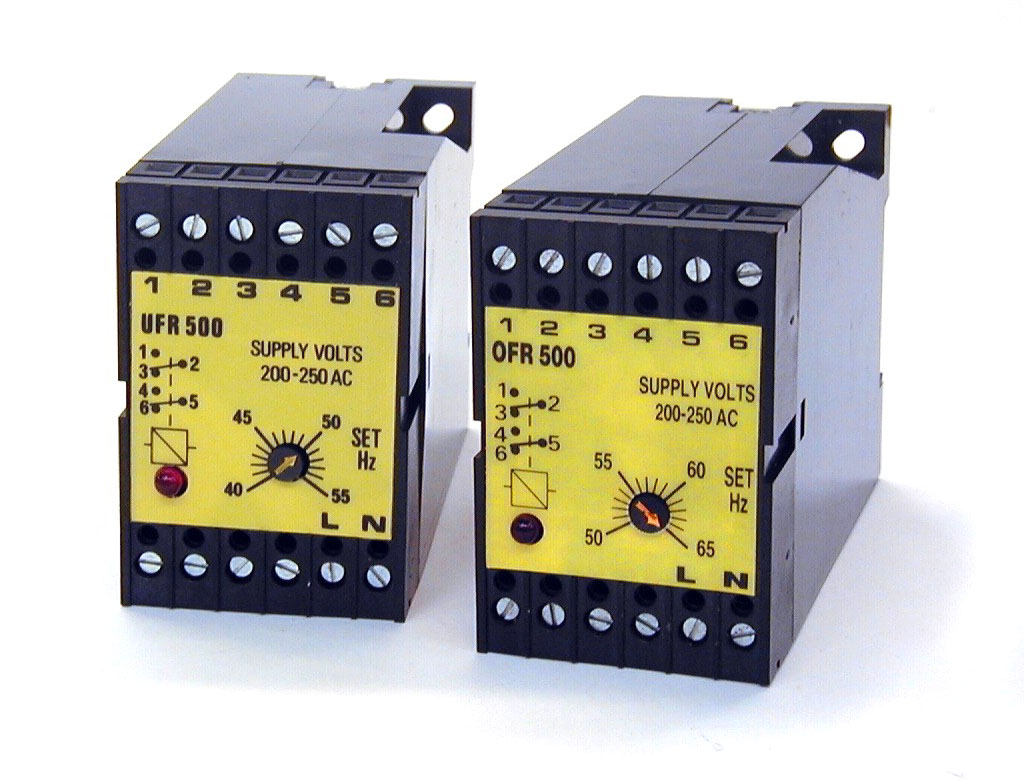 The UFR and OFR series are a discontinued range of AC frequency trip relays for generator monitoring & protection. No direct Murphy equivalent. Standard models were:
UFR500
AC under frequency relays, 40-55Hz or 50-65Hz, in 110VAC or 230VAC variants.
UFR501
Similar to UFR500 but with 48 - 51 Hz or 325 - 400 Hz adjustment ranges.
OFR500
AC over frequency relays, 50-65Hz, in 110VAC or 240VAC variants.
OFR501
Similar to OFR500 but with 49 - 52 Hz or 400 - 475 Hz adjustment ranges.
Sales Bulletin (ms5734)
See also:
UVR/OVR/CVR/PFR/POR series AC voltage relays
OLR600 series AC overload relays