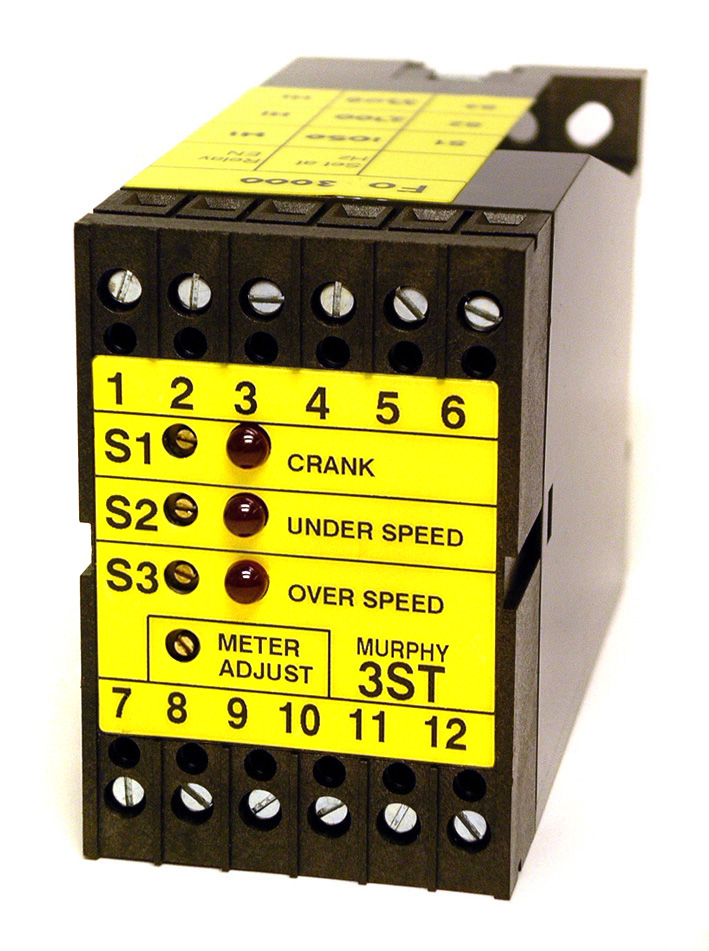 Notice of Product Discontinuation
Production of the 3ST/1 and 3ST/2 speed trip relays is scheduled to be discontinued. Enovation Controls offer a last-time-buy opportunity for these products. Last-time-buy orders must be received before 31st March 2020. Please contact your Enovation Controls / Murphy distributor or sales contact for details of price and availability.
Literature
Sales Bulletin (ms5885)
Installation instructions (mi6323)
Features
The 3ST is a range of three-point speed trip relays for the monitoring and control of engines and driven equipment. Engine speed is monitored through a frequency input, typically using a magnetic pickup speed sensor. Three relay outputs, each with an adjustable frequency trip level, are designed for control of engine crank release, underspeed (e.g. load control) and overspeed (e.g. shutdown) functions.
Standard models are:
3ST/1: for 24V DC systems
3ST/2: for 12V DC systems
Additionally, many non-standard variants were produced, e.g. 3ST/3, 3ST/19, etc. Please contact our technical sales representatives for further details.