Download the Software
Download the EDSI software from the Software Downloads article.
Getting Started
This software utility requires a CAN connection with the controller using an E-Com USB/CAN Adapter.
Connect the E-Com cable to CAN Port 1 of the uControl controller then apply power.
Launch the Mcx Display EDIS tool

and copy then paste the following password at the prompt then select "OK".
5ZIP-5UJ4-KD53-COTM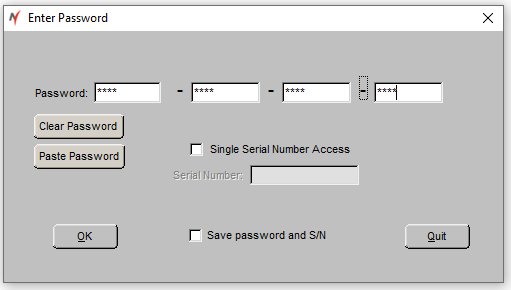 E-Com Port Settings
The default E-Com settings require a SA of 0 and Baud Rate of 250K to communicate with the controller. If your application forces these to a different value then you will need to change these settings to match your application.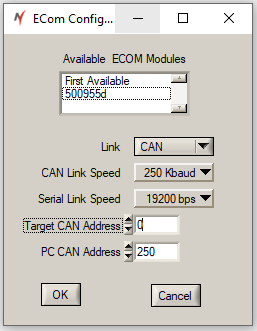 Loading Firmware
Select File -> Reprogram Target for firmware then follow the prompts to select the appropriate file.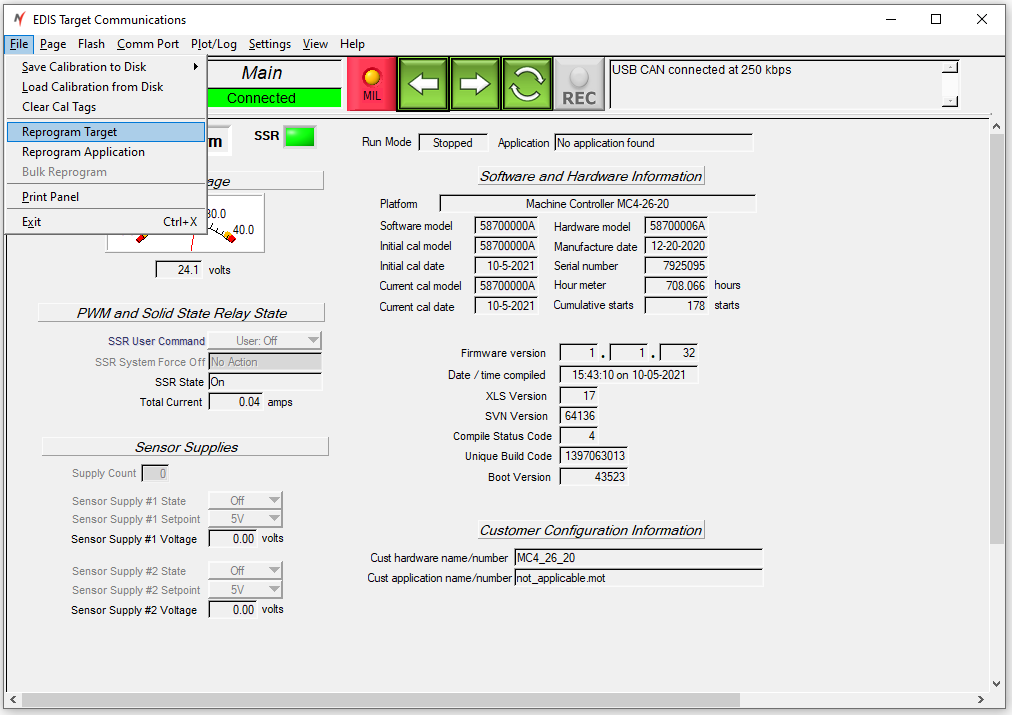 Next select YES to perform standard application download.
If the incorrect mot file has been selected you will see the following message. Select CANCEL and try again.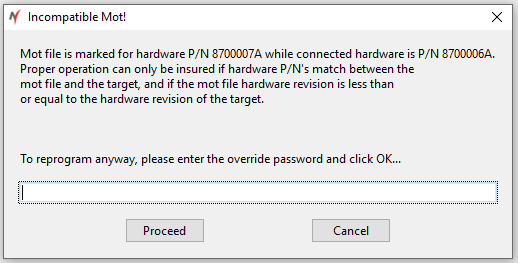 With the correct mot file selected select YES again at the next prompt.

The progress bar will appear and then the Success message once programming is complete. All three LED lamps will be on while programming. Once complete the green LED will remain on solid. This indicates firmware is running but no application.

If there is a Terminated Improperly error verify no other devices on the CAN data bus or applications are interfering with communications then try again.

If power is disrupted during the programming operation the controller will power back up in Bootstrap mode. Follow the prompts to repeat the programming process. In Bootstrap Mode all three of the LED lamps will be on.
Loading an Application File
If the customer application is not running the green LED on the 6-pin connector will be illuminated solid.
To load an application select File-> Reprogram Application from the menu then choose the desired file type.

The file will automatically load and display the following message upon completion. The green LED will now be flashing indicating an application is running.

If there was an error you will see the following message and the green LED will be on solid. Simply repeat the process to try again.