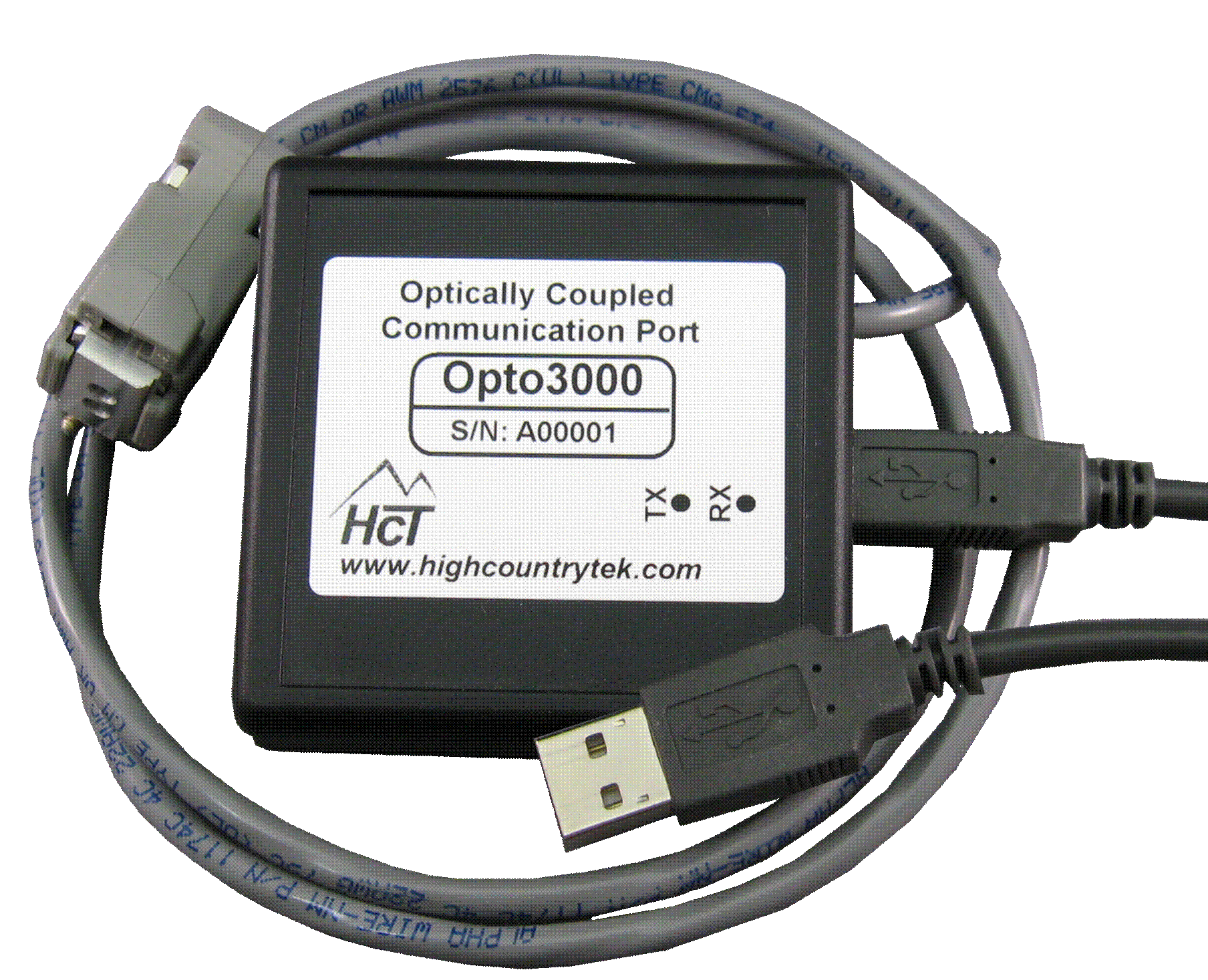 This style of 'non contacting, non electrical communications' offers full isolation between PC and controller and is extremely rugged in physical nature. The method is not prone to connector breakage or 'clogging' with foreign matter from the working environment and is free from failure caused by electrolysis or common short circuits as seen with communications alternatives used by others.  The optical communications also allows high speed data transfer between the host PC / laptop and the controller for real time diagnostics and fast set-up or programming. 
All the controller units inputs, outputs and options are available for display within the GUI software ( GUI - Graphical User Interface ) which is available for the controller unit.  The Opto3000 and controller requires that the correct interface software ( GUI ) is loaded onto the host PC and run to establish communications.
The program will automatically poll all of the Communication ports available in Windows® detect and check the Opto3000 unit for correct operation, allocate the respective port for communications while at the same time setting the fastest reliable baud rate and default port settings.
| Item | Opto3000 | Description |
| --- | --- | --- |
| Function | Optically isolated communication |   |
| Used with | PLD, HFS, HFS-2 & HFS-2Q | Digital controllers |
| USB | 1 | 1 Meter long cable |
| Status Indicators | 2 | Power/TX & RX |
| Temperature ºC | -40 to 85 Deg. C | Operating |
| Supply Voltage | +5VDC from USB supply on PC   |   |
| Certifications | CE Pending |   |
Downloads: